If you asked me what's the biggest difference between Stockholm, the Swedish capital and Phnom Penh, the capital of Cambodia where I come from, I'd answer straight off without any hesitation: it's the temperature! It's now roughly 2 – 5 degrees Celsius in Stockholm – which is freezing for a Cambodian whose country in April is going through its hottest season with temperatures around 35 degrees.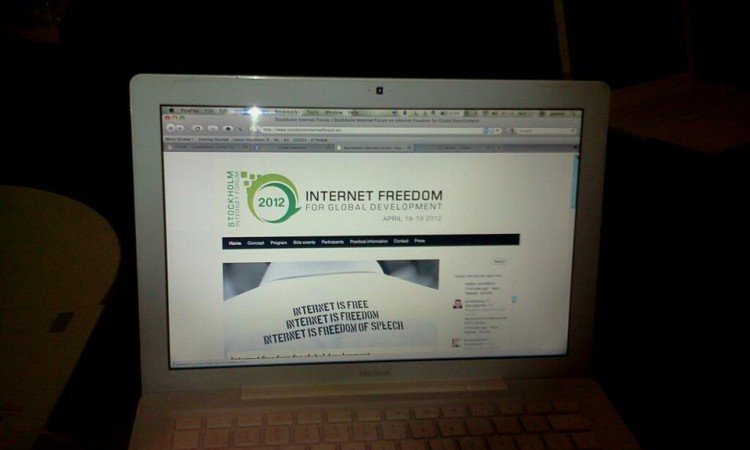 It was extremely cold outside, yet  the atmosphere inside the  Stockholm Internet Forum which took place in the capital  from 18- 19 April was pretty hot! It was aimed  at deepening the debate among IT enthusiasts, business corporates, human rights and internet activists, and policymakers on how freedom and openness on the Internet promotes global development. Its focus was on freedom of expression on and off  the Net. There were many interesting sessions and side events which summarized  different sessions; live streaming recordings from the Forum can be viewed here.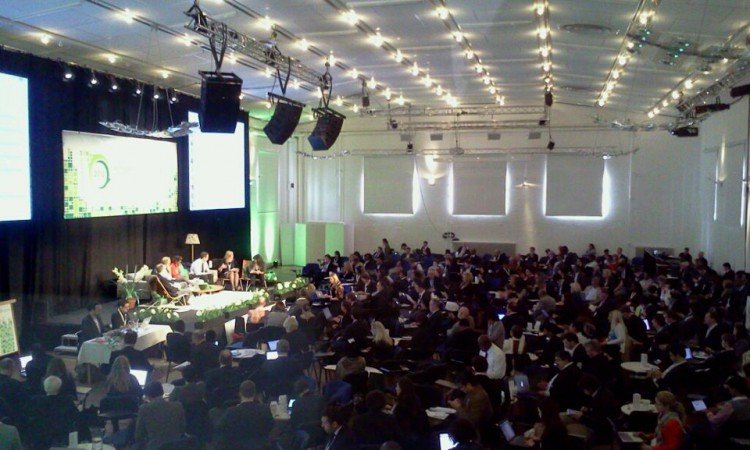 Two main linkages received considerable discussion at the Forum. First, the linkage of  freedom of expression and the Internet to global development which was underscored by some participants who raised the issue of the  preconditions of the physical and political infrastructure before demands for freedom and access to the Internet were made. To kick off the conversation, the moderator of the first session cited what a young boy had said about why freedom of expression was important for him. A tweet gave the boy's words:
"without freedom of expression" I can't talk about who's stealing my food" moderator @rmack intro #sif12 #fxinternet
His words go to show that poverty is not only a lack of water or food but also a lack of freedom and that therefore enjoyment of human rights is also a priority concern for human development. The milestone of technological development as a catalyst for development cooperation, however, should not be questioned as the notion has been already recognized and outlined in the Millennium Development Goal 8 which is to develop a global partnership for development.
The Swedish Government reaffirmed its committment to openness and internet access rights.  Carl Bildt, Sweden's Minister for Foreign Affairs, posited two traditions with deep roots in his country.  Firstly, "the somewhat more recent leadership role in the Net transformation of our world, and secondly the longer one of protection of freedom of information which has made it natural to make all the issues concerning freedom of the Net one of the cornerstones of our foreign policy now; we urge all governments to  agree that freedom of the Internet is a RULE not an exception".
The other important linkage  discussed was  business responsibility in supporting human rights. It seemed that Forum participants and panelists agreed that corporations have a duty to respect human rights and exercise due diligence. The ICT sector was identified as a "freedom provider" which means providing access to information, communication and new services which contribute to the practical enjoyment of associates' rights as well as freedom of expression.
Failed or undemocratic governments also pose great challenges for the operating environment in many countries and an appeal was made to companies (IT/internet providers) to take their role as human rights defenders seriously by not crossing the red line of any direct act that could make others vulnerable "namely by give information about internet users to the government."
The UN Framework and Guiding Principles on Business and Human Rights were strongly welcomed as these highlight the need for due diligence and place responsibility on states and corporations as regards protection and promotion of human rights. I particularly recall the comments of  Suneet Singh Tuli, President and CEO of Data Wind Ltd about: " blocking social networking also means blocking prosperity on these markets," – in which he said that it is evident that extensive closure of the Internet is a violation of human rights and intervention against global development.
When a government controls access to the Internet of its people, it also limits access of the global community.  Likewise,  Guy Berger, Director for Freedom of Expression and Media Development at UNESCO  argued that "when a government is depriving its citizens' access to the Internet the whole world is affected in that nobody gets access to those citizens' stories and perspectives." Hence, the duty of  human rights defenders and "freedom providers"  should be  to defend a free and open Internet.
To conclude,  the various heads of states  and human rights activists  at this Forum agreed that  freedom of the Internet cannot be seen as an isolated issue and has to be mainstreamed by governments. Moreover, freedom of expression on the Internet is an important human right. I see this as a very positive push in the direction  of creating global internet freedom. I  just  hope that the maximum number of governments can take a step in this direction and providing  freedom since at present there are far too many of them who censor the Internet for their citizens.
All photos of the Forum taken by Chak Sopheap