written by CHAK Sopheap, Executive Director, Cambodian Center For Human Rights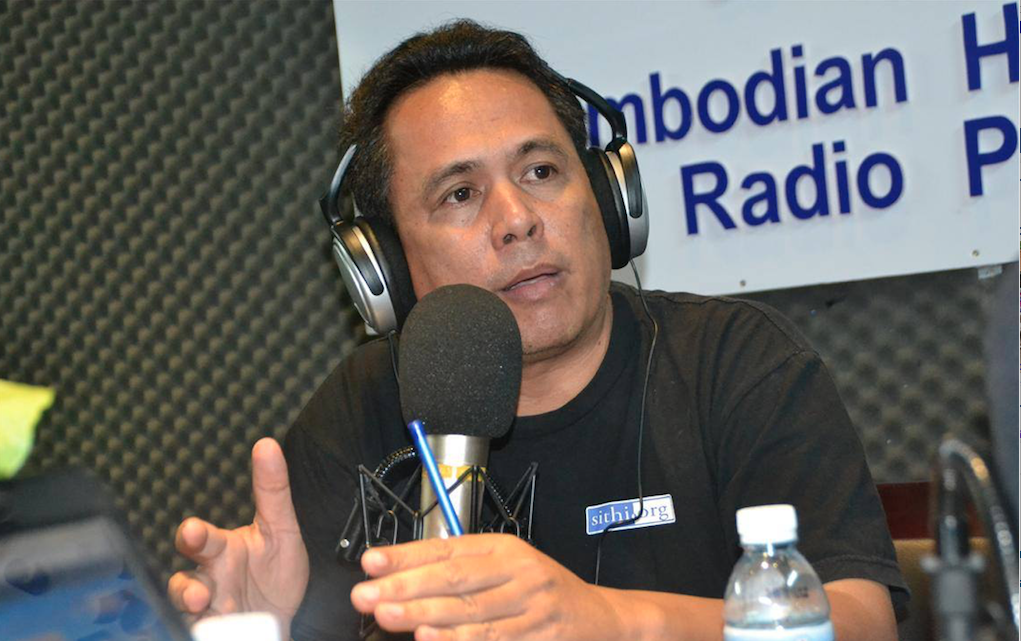 It was a very relaxing and fresh morning in Sihanoukville. I was driving down a road that ran alongside a peaceful beach with my husband. Suddenly, the phone rang, and I picked it up. It was my colleague, which worried me because I knew she would never call me on a Sunday, especially knowing I was on leave for my 5-year wedding anniversary. Her voice was terrified as she quickly said: Mr. Kem Ley was killed. She continued that he was killed at Starmart, near our office. I was not sure how to respond; I asked her if she was sure, holding on to the possibility that she could be wrong and the information she had was fake. I asked her to have our colleagues check the facts immediately.
I then checked Facebook; whenever there is big news, you can be sure Cambodians will share and post about it on Facebook. My heart went numb as I saw all the posts about his killing – the scene where he was shot, and the crowd where people eagerly gathered to see what had happened. I was speechless. I felt like my heart was breaking into pieces. I could not believe what my colleague had told me, and what Facebook was now telling me, with the screen full of posts about Kem Ley — the man who used to serve as our board member, and who never turned his back on us if we needed his advice, even after leaving our board.
In that moment of silence, many questions came to my mind. How would his wife and children, who I met and interacted with, handle the news? How would we, civil society advocates and the public, feel after his killing? This was a shocking moment for many of us who believed that Cambodia was moving away from politically-motivated killings and violence, and that our main concern now was legal and judicial harassment of human rights defenders.
Between 2012 to 2014, Kem Ley was a board member at CCHR. After that, he moved on to continue his social work in the provinces, he often returned as a guest on our radio show. Nobody could speak to the hearts of the people quite like him. He was unique.
Kem Ley is most commonly described as a political analyst. Though accurate, this description feels insufficient to capture the work he did, the people he engaged, the bravery he showed, and the message he sent to Cambodians everywhere. Kem Ley was unshaking in his commitment to the truth. He did not let fear or bias sway him, and criticized both the main parties at time, when he felt it was merited. In the days leading up to his death, it is said that Kem Ley knew his life was in danger, yet still he spoke out against the corruption and injustice that was continuing to impact the lives of ordinary Cambodians.
Kem Ley made social and political issues something that everybody could be part of, a space in which no voice was devalued. He was a true democrat, and he believed that any political party – ruling or opposition – only had value and legitimacy if it listened to the ordinary people, connected with them, and amplified their voices.
But Kem Ley had no desire to become a political leader. He wanted to learn as much as to teach, and he soon returned to his work with the communities in whose hands he saw the future of Cambodia. His final project – the '100 Nights Campaign' – was an extensive exploration into the deep-rooted challenges faced by Cambodian society. He toured the country, staying with rural communities and hearing their stories of vulnerability, displacement and the destruction of their livelihoods as a result of economic land concessions granted to corporations. He only reached 'Night 19'.
Kem Ley also poured much of his time and energy into working with young people. In 2015, he founded the Young Analysts Group (YAG) – a group of students and young intellectuals who he trained in basic research, journalism and analytical skills. Through inspiring young people, Kem Ley hoped to reinvigorate the country's social consciousness, and see the next generation lead the way in demanding good governance, equality and social justice. Though Kem Ley's young mentees were shaken by his death, this has not stopped them. Even beyond the grave, Kem Ley continues to inspire.
Aside from his legacy in the public sphere, Kem Ley also left behind a family. His wife, Bou Rachna, and five sons, one of whom was born four months after his death, fled Cambodia a month after his murder. After a difficult period living in Bangkok, they were finally granted asylum by the Australian authorities. Two years after Kem Ley's murder, they are still waiting for true justice.
On the second anniversary of his death, I remember Kem Ley, and the values he stood for. He was loved because he always told the truth, and in his memory, we long for the same. Rest in peace, rest in power.
"The only long lasting security that safeguards us is the heart of our people" – Kem Ley