People would need a space for an escape from their routine life and environment sometimes. So did I when I managed to have a weekend escape with my partner in late August 2014 to Koh Kong province where this turned to be the greatest escape weekend ever in our lives. However it was not a really proper escape as when you would suddenly met the person you have known: I met a participant attending blogfestasia—in which I co-organized in 2012—on the mini-bus and he just sit next to me. Our conversation started with where and what was our plan to do in Koh Kong province. Another newly met middle-age man sitting after him started to jump in our conversation about tourist spots and his community work as Areng community activist. I was first thinking in my head: What an escape I had now, as this was a familiar discussion in almost day-to-day operation!
Suddenly the man introduced us to visit Chi-Phat community. Without any clue of this area but an Eco-tourism spot that managed by community, we did not think long but thanked him for guiding us the location:
It was a bout an hour drive from Sre Ambel toward to Koh Kong province and there will be sign a long the national road noting "Community-based Eco-tourism, Chi Phat". Then we could take motor-taxi or boat to reach the area. We took motor-taxi that would take 30-45 minutes depending on road condition after the rain for example. After that we need to cross a small canal which it just took us few minutes. Then, it is about 500 meter where the community-based office is located and they could explain us further about the sites and plan together the spot visits. A two or three night-stay is recommended. Find out more the accommodation means, which they offer alternative and interesting affordable choices.
Here I came to stay at a very nice bungalow: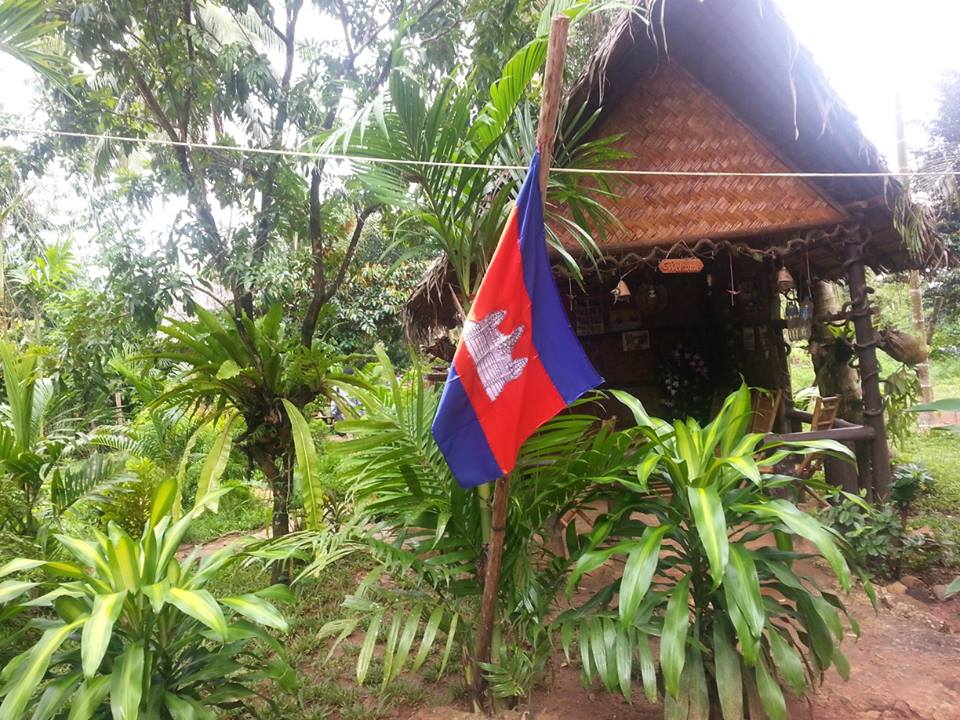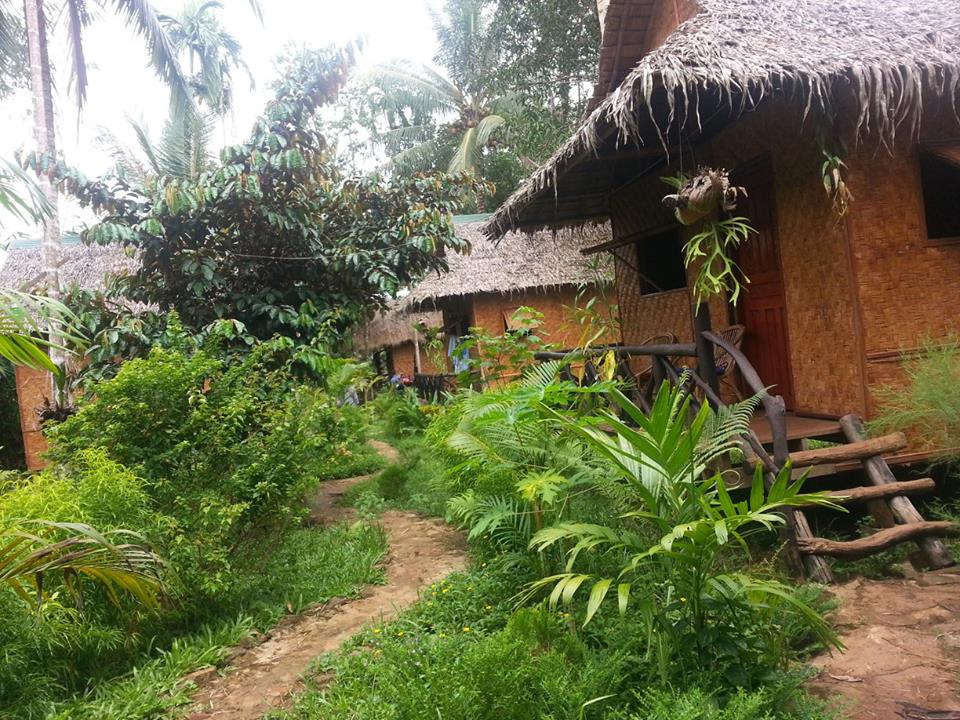 There were many tourist spots but I could only visit few of them given my accidental plan that allowed only a night stay there. Yet, it is still the worthwhile adventure ever. We had done hiking in the forest to see the beauty of many waterfalls: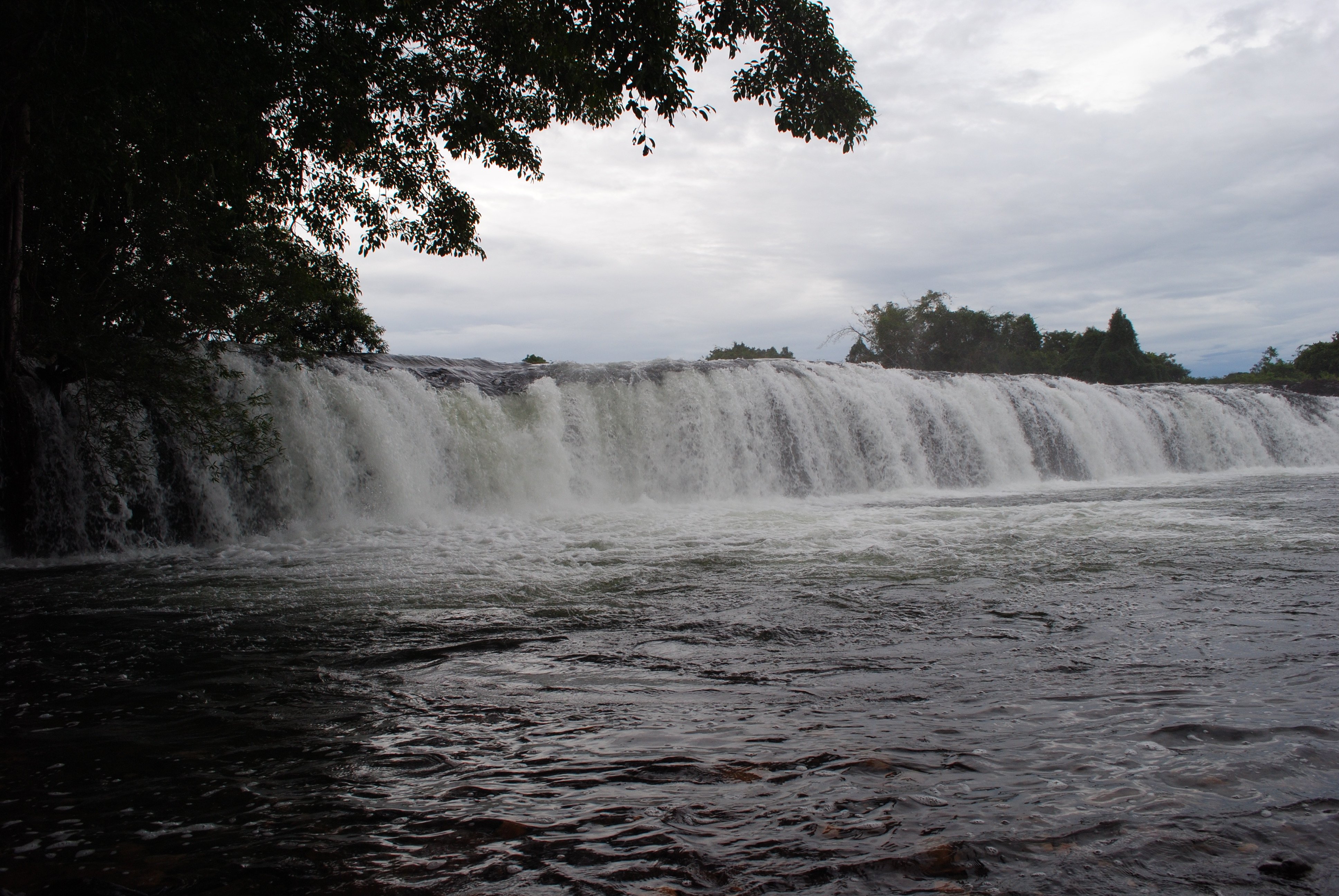 Then we could do another adventure on the motorbike to O-malou waterfall and at some point we had to stop and walk along the motorbike as the road condition would not allow and I feel it would be best to do hiking (yet it is a bit far as it took us more than an hour). There I called it a hidden beauty waterfall.
I could not help myself to be trapped under this hidden beauty and amazed at the combination nature of love as this ecosystem complement and treat each other well to make a lively creature on earth. Having seen this and aware of many illegal logging and natural resource destruction which some were under the so-called claim of development (that environmental and social impact assessment were often neglected and conducted in a secret manner), I encourage everyone to visit the place and join hand with communities to support their force in protecting and promoting the nature, such as save the Areng Valley for example, so that it could return us back with healthy life and our children could have the chance to live with these remaining natures. I could see the potential model of Eco-tourism where it could generate income for government as well as the support directly to communities and such model shall be repeated in other places for the better off for both nature and people.
Find out more and how to contact Chi-Phat community via http://www.chi-phat.org/ (the same for http://www.ecoadventurecambodia.com)